Chicago Clamp Company's New Standard
The Suspension Clamp System is extremely versatile and requires no welding or drilling of holes. The convenient load table makes support selection easy.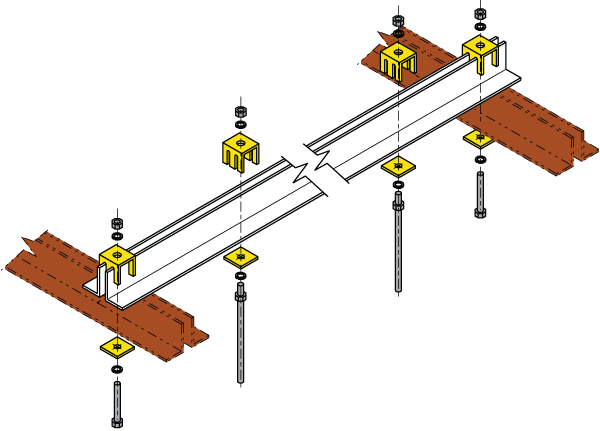 Traditional Method
Using a member to hang loads between bar joist may involve the time-consuming drilling of multiple holes or welding. There is a lack of flexibility with hanger points and member capacity may be unknown.