Chicago Clamp Company's patent-pending Chicago Clamp Systems™ provide structurally sound and cost-effective solutions for your roof opening and joist loading projects. Our unique Chicago Clamp Systems™ are engineered and tested with known load capacities and distributions and offer versatile, reliable, and affordable solutions for joist and beam projects.
Tube Framing Clamp System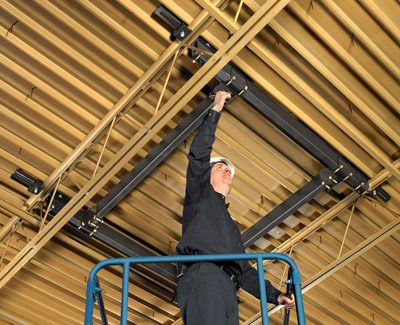 Frames roof openings and supports loads above or below roof deck.
Suspension Clamp System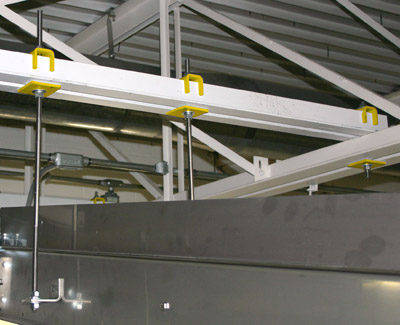 Enables simple, quick installation of hanging loads between joists.
Header Systems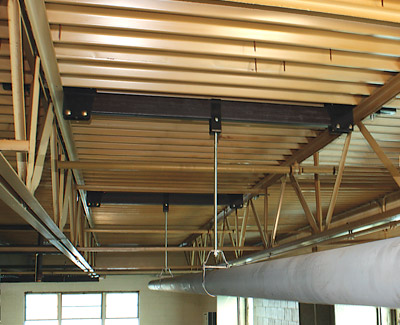 Hangs equipment below the roof deck to distribute the load to the top chord of the bar joist.