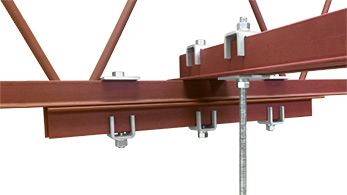 Safely suspend HVAC equipment, conveyors or other ceiling fixtures without welding or drilling. The Suspension Clamp System offers unmatched flexibility in suspension hardware. Using 5/8″ bolts or threaded rod, equipment can be attached or suspended from joists at the necessary locations.
System Benefits
Easily Suspend Up To 2,000 lbs
Flexibly Hang Loads Where Needed
Adaptable For Relocation If Necessary
No Welding Or Drilling
System Bolts Into Place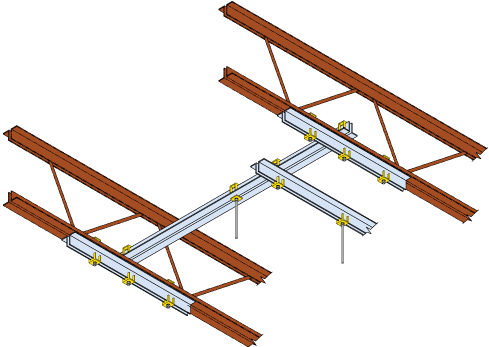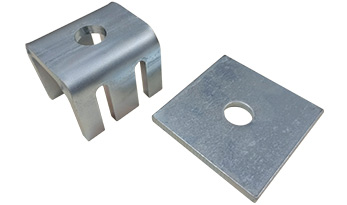 Each assembly comes with a Clamp and Square Washer, you supply the angles and hardware.